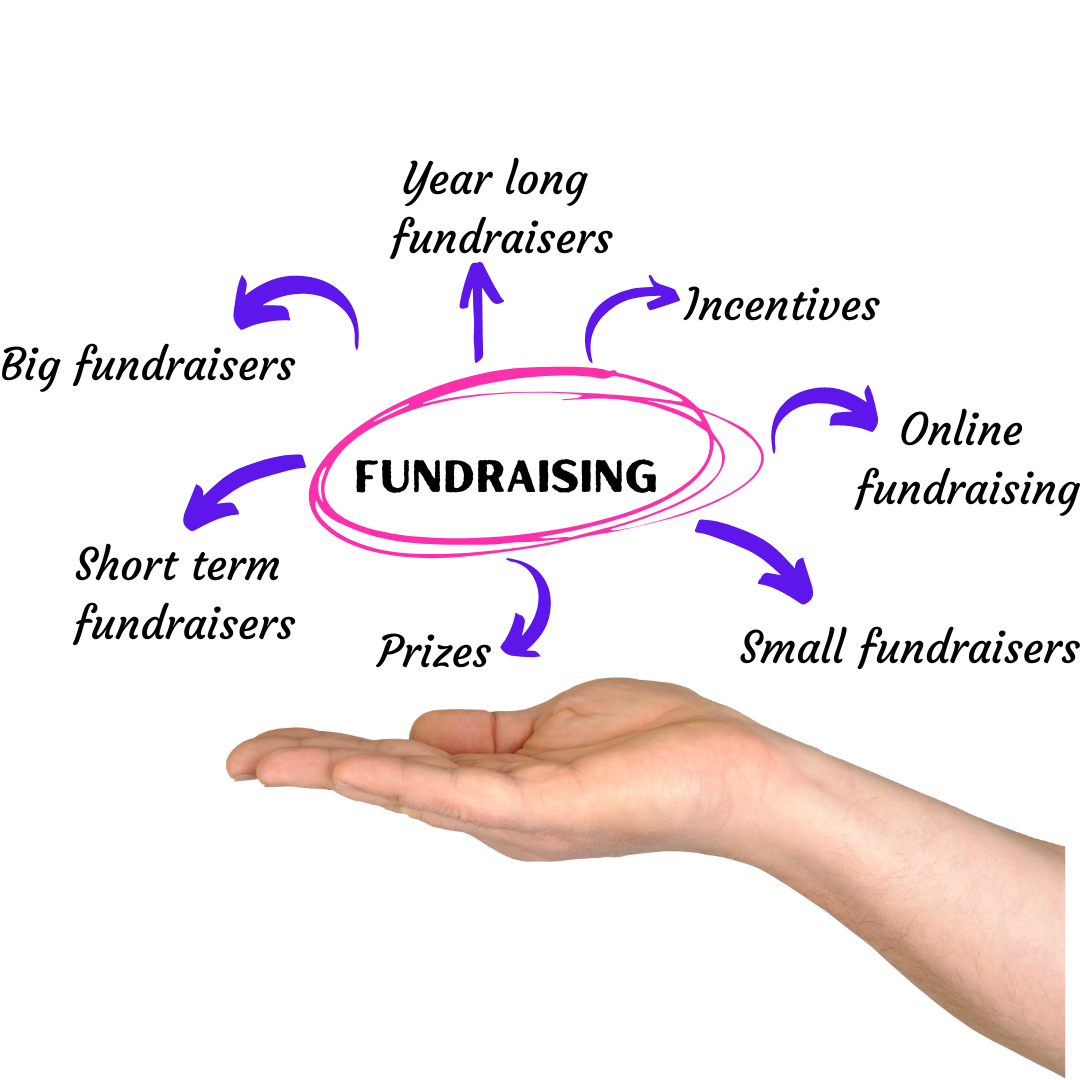 Elemetary school fundraising activities can be amazing when successful but it also can require  a ton of work. It can be difficult to decide how many fundraisers to have each year, how large they should be and when to squeeze them all in.   The goal is to raise enough money but not have parents feel like you're constantly asking for more.
There is a sweet spot. The key is to have a few easy passive fundraisers you run and then one or two large funderaising events each school year. The best easy passive fundraisers are ones that are convenient and useful to the parents.  Parent participation is easy to get when it is something that will make life easier for them or it's something that doesn't require a lot of effort. Some examples of these types of fundraisers are: 
Restaurant Night - Set up a deal with a local restaurant.  You send people from the school there on a specific night and the restuarant in return gives your organization back a percentage of all the sales that night.  Parents get the night off from cooking and it benefits the school. It's a win-win! 
MyClassroomPARTY - Give teachers and room parents an easy option when it comes to planning their classroom holiday parties. Room parents can save a ton of time by ordering a complete Classroom Party Kit and having it shipped to them. They'll appreciate saving time and energy and a percentage of the orders will go back to the school. No more planning, running around and shopping! BIG win with this easy fundraiser!
Local Grocery Store Partner -This one is a no brainer. Have your school partner with your neighborhood grocery store chain. Every time a person scans their loyalty card a small percentage of their purchase goes to your organization. This requires no effort at all as parents already shop at the grocery store :).  The key to this fundraiser is spreading the word and encouraging parents to sign up.  Sending out clear instructions on how to sign up will help. 
The small passive fundraisers listed above are great to raise easy money for the school throughout the year.  However, you will likely need to run a couple larger ones to fully reach your fundraising goals for the year. Some popular large fundraisers that you can hold annually are: 
Live and Silent Auction Party

 

- Most parents don't get many date nights out and getting dressed up to attend a school auction can be a real treat. Your school can look for a location willing to donate their venue or you can decorate your school gym. Usually local restaurants will donate food for such events. Add a theme to the night to it to make it extra fun. Send out emails to local businesses or go to them in person asking for donations for auction items. Businesses are often happy to help as it can be a form of advertising for them and they also like to give back to the community. You can also have each classroom collection donations from parents in the class and put together baskets to be auctioned off at the event. Save a few of the larger items you get donated for the "live"auction part of the evneing and do an online auction with the other items. 
Fun Run -This is a fun outdoor event for the kids.  It's best to pick a time of year when the weather is most likely to be nice.  There are many companies to choose from that you can hire to run this event at your school.  The only downside is that they often take a large percentage of your profits.  For that reason, it's best to run the event yourself if you have enough volunteers.  You can mark off a track for the kids to run around somewhere on the school property. Have students get pledges for for how many laps they can complete in the time given or just flat donations. Then offer a reward for the students that run the most laps or raise the most money. This gets kids active and helps the school at the same time.
Mother/Son & Father/Daughter or Family Nights- You can get super creative with these and offer tickets to purchase for the events. This promotes family bonding and helps your school. Here are some fun ideas: 
Nerf wars in the gym 
Carnival game night
Board game night with fun prizes for the winners 
Father/daughter dance
Parent & child talent show
Dinner and a movie in the gym
Costume party - pick a fun theme 
Fundraising Tips
Be Clear About It: State the goal the school wishes to achieve and what meeting this goal will mean to your school. 
Exposure: Get your fundraiser the exposure that it needs by utilizing social media. 
Sharing it on all of your schools social avenues (facebook, insta, etc) also ask for members/parents to share it on their personal accounts as well. It's like little spiders moving through the social web and the more your fundraiser is shared the more people will see it. 
Have a giveaway for people that have more shares or likes on their fundraiser post. 
Giveaways & Contests: Have fun with offering unique incentives. Make it exciting and don't be afraid to mention it a lot. Offer a food-free incentive like a classroom Reward Party. These are perfect and can be thrown anytime!
Last tip, ask around! Don't be shy. Ask mom friends and other parents from different schools what has worked for them. If they've had fundraising activities that have worked, that's a great way to get ideas that have already been tested out. 
Have fun with it and try not to stress out. Yes, easier said than done, we know :) but you've got this! 👊🏼