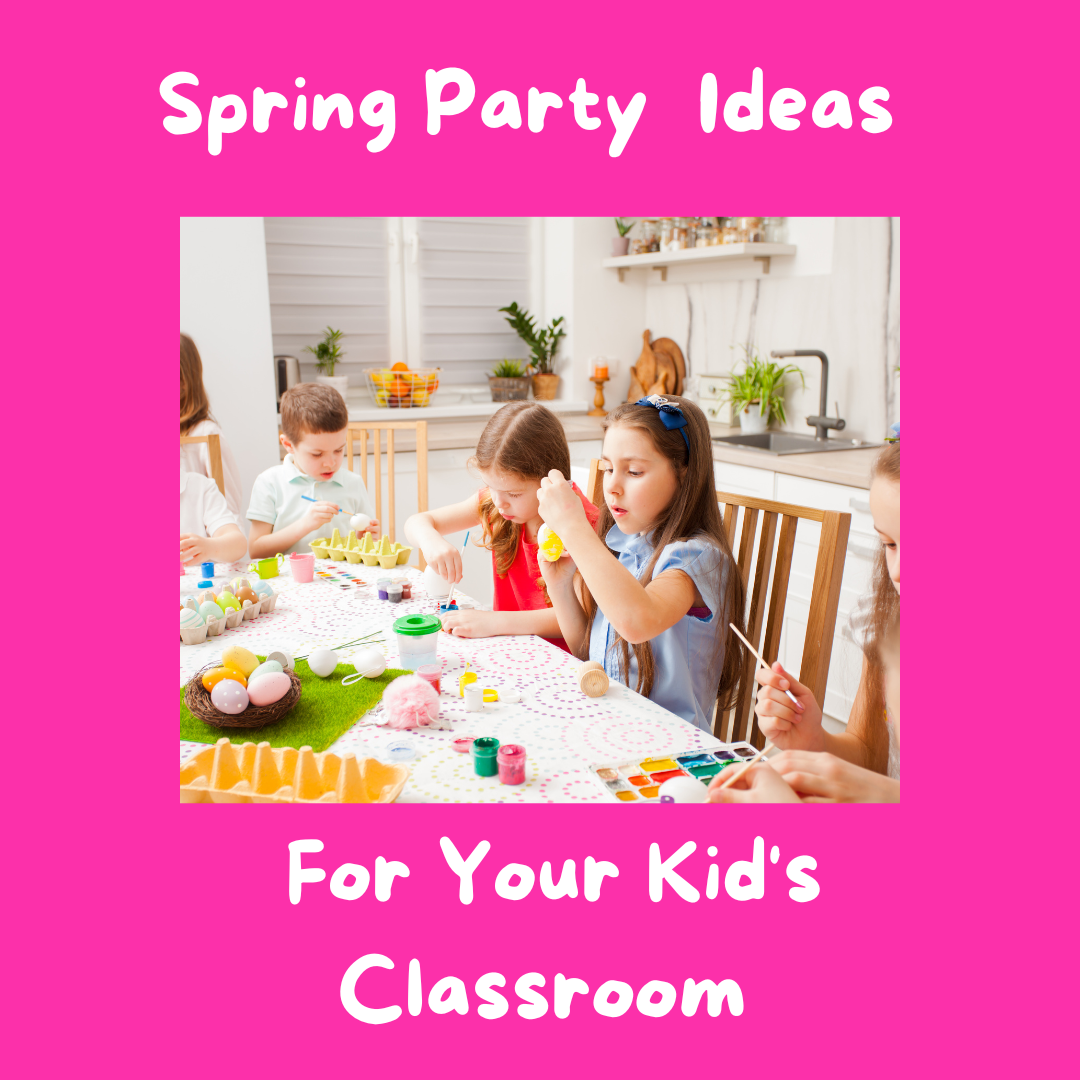 Spring is a great time to bring some fresh air and sunshine into the classroom with a fun spring party. Not every school party looks the same. Sometimes you just have time for a craft, or one game.  Other times you may get a whole hour to enjoy games, snacks, and a craft. Whatever your party may look like here are some ideas to help you plan a successful spring party for your elementary school class:
Decorations: Bring the outdoors inside by decorating the classroom with colorful flowers and greenery. Consider using bright and pastel colors.  Have the students do a craft that can also double as a fun spring decoration for the classroom.  Picture how festive the class will look with construction paper kites hanging from the ceilings and colorful spring pictures on the walls. 
Crafts: Get creative with fun spring-themed crafts. You can make paper flowers, kites, or birdhouses, and even have the kids decorate and paint flower pots to take home and plant their own flowers. Choose a bright colored craft that can also serve as a fun classroom Spring decoration. 
Snacks: Not all schools and classes allow outside food. If you are a room parent putting together the spring party it is always best to check with the teacher first to see if outside food is allowed and if there are any food allergies in the classroom.  If you get the green light to bring in outside food, serve up some refreshing treats that are perfect for the season. This can include lemonade, fruit cups, and cookies in fun spring shapes like flowers and butterflies. Puppy Chow recipes using Chex Mix are always a crowd favorite and easy to add bright colors by mixing in candy which will fit the spring theme perfectly. 
Book readings: You can share spring-themed books, like The Very Hungry Caterpillar or The Secret Garden, and have discussions on topics related to nature, sustainability and the environment.
Games: If you ask the students, they will likely tell you this is the most imporant ingredient to any school celebration. The games don't have to be complex, you could go with simple games like charades or limbo.  Of course you can also choose spring time games that are a little more involved and exciting for the students.  If you don't have time to find fun games on Pinterest and pick up all the supplies, companies like MyClassroomPARTY offers fun games that you order and come with everything you need. 
In conclusion, a spring party for elementary school classes can be a fun and engaging way to bring some cheer and excitement to the classroom. By incorporating outdoor activities, spring-themed decorations, crafts, refreshments, book readings, and games, you can create a memorable party for the kids that they will cherish for years to come.